Update from Kate Bourne, Board President
August 13, 2019
As you know, after 15 years of exemplary leadership, Provide's Executive Director Melanie Zurek will be stepping down this year.  We are grateful to Melanie for everything she has done, both in terms of creating innovative programs, and developing an extraordinarily well-run organization.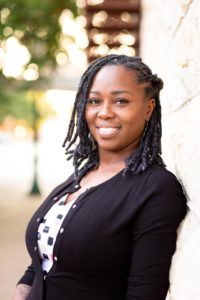 Over the past eight months, Provide's Board of Directors has been engaged in a careful search process with the expert help of Marcum, LLP. As a result, we were able to recruit exactly the dynamic and bold leader that the current times require. The Board is pleased to announce our new Executive Director, Fatimah Gifford.  Fatimah has most recently been the Communications Director for URGE: Unite for Reproductive & Gender Equity, and was previously the Vice President of Marketing and Communications for Whole Woman's Health.  We could not be more pleased that Fatimah will be leading Provide into its next era.
Fatimah brings her passion and conviction regarding reproductive health services, rights and justice, her long experience in communications strategies, and her organizational leadership.  She has a strong commitment to work in the communities in the U.S. that have the least access to reproductive and other health services.  At URGE, a national reproductive justice organization that centers its work with young Black women and LGBTQ people, Fatimah recreated their Communications department to lift up voices of marginalized people within the South and Midwest. While at Whole Woman's Health, Fatimah led the development of Shift, a non-profit aiming to change the conversation around abortion through advocacy and coalition building.
"I am thrilled to join Provide and a team of deeply committed staff, Board, funders, and supporters, y'all. Together, I look forward to leading, building power, creating safe spaces, and advocating for all folks within health care systems," Fatimah said. "It is critical that we approach healthcare delivery in a way that acknowledges all marginalized identities and meets folks where they are. And I want to be able to help more people that look like me and have some of the same lived experiences that I've gone through."
Fatimah will run Provide from an office in Austin and will assume full responsibility for leading Provide as of August 26th, when longtime ED Melanie Zurek steps down.
With reproductive rights under assault, and access to comprehensive services at risk for many, Provide's work ensuring accurate information and abortion referrals is more important than ever, and we are excited to have Fatimah lead the organization into its new era.

---

Update from Melanie Zurek, Executive Director
February 25, 2019
This week I announced that after nearly 15 years at this extraordinary organization, I will be stepping down this year as Executive Director of Provide.  I will be leaving the organization by Fall 2019.
It has been an incredible privilege to lead an organization that is so dedicated to the core worthiness of all people, and so committed to transformative work on one of the most contested health issues of our time. In the time I have had here, we took a core idea – that with support health workers could have a profound impact on the barriers and stigma experienced by people seeking abortion care – and built a robust organization that is creating real change where it is needed most. The staff, colleagues, and collaborators who I have had the joy to work with have been exceptional, and it is because of them, and because of the health and social service providers who we work with every day, that I leave this role with an unwavering belief in the power of even the smallest action to make positive change.
I decided to make this transition because it is the right time for me to start a new chapter in my professional life, and a good time for Provide. These are difficult times for those of us working toward dignity and health, but Provide knows how to do hard things and we are in terrific shape to take on the challenges ahead.  We are financially secure, our staff and Board are first rate, and we have a strong program guided by a robust strategic framework. If there ever was a good time to bring in the next wave of leadership, this is it.
I have also been privileged to work with a Board of Directors deeply dedicated to the mission and values of Provide. They are fully engaged in our work and poised to undertake a search for my successor. I am completely confident that their search will result in a fantastic new ED and that Provide's work will continue to thrive.
My plan is to continue work that unites our power as individuals with organizational excellence to create a better world, and I am excited to work on the specifics of what that will entail.  For now, I look forward to bringing my best to these next several months at Provide.  I hope to see you.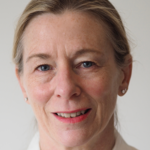 Update from Kate Bourne, Board President
February 25, 2019
On behalf of the Board of Directors, I would first like to express our gratitude for Melanie's exceptional service to Provide.  She has led the organization through several phases of transition and today Provide is recognized as the foremost authority on abortion referrals in the United States, and a leader in working with a diverse range of health and social services providers in the Southeast to ensure that the full reproductive rights of women are realized. At the same time, Melanie has built an exceptional team, and a strong institution.
As with everything she does, Melanie has approached her decision to leave with deliberation and care, putting Provide's interests first.  She informed the Board well in advance, so we had time to prepare prior to the public announcement, and recruitment of the next Executive Director will begin immediately. We are confident that given the importance of our mission, the outstanding staff, and the health and stability of the organization, we will attract a worthy successor to lead Provide into its next phase.
On a personal note, I am grateful to have had the opportunity as Board President to work in partnership with Melanie over the past years.   All of us on the Board are interested to see what Melanie does next, and we wish her success and happiness on the journey.