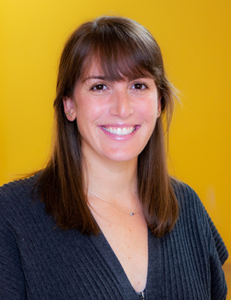 Amanda Oppenheimer (she/her) is a Certified Public Accountant licensed in the State of New York since 2010, and currently serving as the Chief Operating Officer of the Tisch Multiple Sclerosis Research Center of New York. In 2014, Amanda joined the Tisch Multiple Sclerosis Research Center of New York, the world's largest independent research center focusing on MS, as the organization's Controller. In the summer of 2016, she was promoted to Chief Financial Officer and in July 2018, Amanda was promoted to Chief Operating Officer. Amanda has worked closely with the Board of Directors and the Director/Chief Research Scientist to ensure proper financial and operational controls are in place as they continue their mission to find the cause of and cure for multiple sclerosis.
Before joining Tisch MSRCNY, Amanda worked in New York City at several regional, national, and international public accounting firms. She has experience in auditing and taxation (both corporate and individual), largely focused on organizations in the apparel and manufacturing, healthcare, and non-profit sectors.
Amanda is passionate about women's reproductive rights and access for all women to reproductive health care services.
Amanda graduated from the University of Arizona with a Bachelor of Science in Accounting. She lives in Jersey City, NJ with her husband and daughter. In her spare time, Amanda enjoys traveling, running, hiking, and skiing out west and in Vermont with her family.