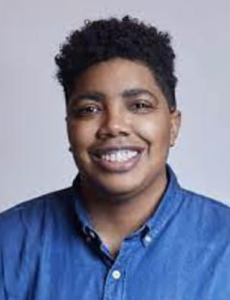 Dione Friends joined Vision First, a project of New Venture Fund, as Senior Digital Campaign Manager in June of 2020. Dione previously worked for Equality Federation as Director of Communications where she oversaw the Equality Federation's branding and messaging.
Prior to joining the Equality Federation, Dione spent eight years on the communications team at the ACLU of Texas. During her three years as Communications Director, Dione managed six communications staff members and seven community engagement staff members. In her previous roles with the ACLU of Texas, Dione led the organization's branding and digital engagement efforts.
Dione has been committed to social justice throughout her career. She previously spent three years as an organizer and communications specialist for the Houston Organization of Public Employees Local 123.
Dione received her Bachelor's degree in Political Science from the University of Missouri Kansas City.