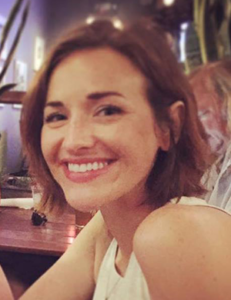 Leigh Koetsch (she/her) advances
Provide's
abortion referrals initiative by developing and supporting state and regional teams around program implementation, while proactively contributing to the leadership and growth of the organization's abortion referrals work.
A Kentucky native, Leigh graduated from
Eastern Kentucky University
(EKU) in 2008 with a Bachelor's degree in Psychology. Over the last nine years, Leigh worked at
Bluegrass Rape Crisis Center
where she was a Counselor and Advocate for victims in crisis, and later moved into the role as Group Services Coordinator. She has developed and implemented innovative support programming for survivors of sexual violence, helping to incorporate yoga, photography, and equine work into the range of services offered by the agency. Leigh enjoys developing training materials, leading professional trainings, responding to the needs of survivors of violence, and forging relationships with many of the other wonderful organizations in and around Central Kentucky. Leigh has spent much of her career facilitating complicated but important conversations focusing on the safety and dignity of women in crisis, and building relationships that foster mutual support between agencies with overlapping missions. In her spare time, Leigh enjoys working with horses.