Looking for your next great read? Check out Provide's curated summer reading list! We asked our staff to share what they're reading and came up with this collection of works that can shed light on pressing social issues, ignite conversations for change, or help us imagine more just worlds. Our selection is designed to cultivate inspiration, education, and just as importantly, pleasure and rest. Enjoy! 
Note: We have purposefully not included purchase links in this list. If you'd like to read along with us, we encourage you to source your books from your favorite Black-owned independent bookstore or local library! 

Queer Love in Color
by Jamal Jordan
"June is Pride Month and I love reading stories that celebrate the love and relationships of queer people of color. This collection offers an intimate look at what it means to live at the intersections of queer and POC identities today, and honors an inclusive version of love, affection, and family across the spectrum of gender, race, and age."
–Recommended by Crystal 

Joe vs. Elan School
by "Joe Nobody"
"This is a webcomic and soon-to-be-published graphic novel by and about a person who was sent to the now-shuttered Elan School. The comic highlights the lasting impacts of the profit-driven 'troubled teen' industry on kids and how hard it is to bring down powerful institutions. It's a visceral reminder for me of the fact that reproductive justice includes the dissolution of all oppressive systems and how much work is left to be done."
–Recommended by Tara 

Leg: The Story of a Limb and the Boy Who Grew from It
by Greg Marshall
A memoir at the intersection of queerness and disability.  
–Recommended by Ann Dills 

Miss Major Speaks: Conversations with a Black Trans Revolutionary
by Miss Major Griffin-Gracy and Toshio Meronek 
"Miss Major Griffin-Gracy is an important activist and queer, black elder and she co-wrote this volume with Toshio Meronek. I am looking forward to this because I think history is more real, relevant, and impactful when we hear it in the voices of the people who lived it, and movement elders' voices remain relevant, especially right now."
–Recommended by Lauren 

Wrath Goddess Sing
by Maya Dean
"It's a really inventive retelling/remix of The Iliad centering on Achilles, who's been reimagined as a trans woman. There's lots of classic Greek mythological figures reimagined as queer and/or trans folks, there's romance, there's sword fighting, there's revenge and affirmation, and Achilles is a total badass. As someone who was a total Greek mythology kid, its just been a really fun read so far!"
–Recommended by Danielle H.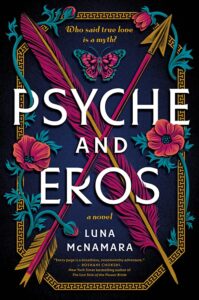 Psyche and Eros
by Luna McNamara
"If you love Greek mythology, strong-willed women, and a good love-story, then you're in for a treat!"
–Recommended by Ashley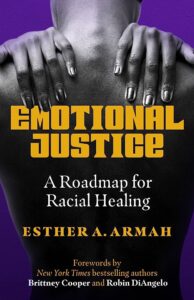 Emotional Justice: A Roadmap for Racial Healing
by Esther Armah
"I am just starting Emotional Justice, and it's made me grateful and appreciative of the ways we have cultivated a space that prioritizes balance as an integral value at Provide. Understanding the relationship with rest starts with boundaries and sustainable practices." 
–Recommended by Fatimah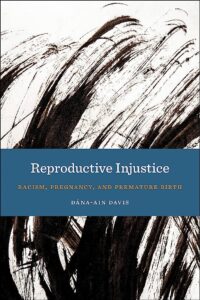 Reproductive Injustice: Racism, Pregnancy, and Premature Birth
by Dána-Ain Davis
"Fatimah recommended this one to me. I'm also re-reading Four Past Midnight, which is one of my favorite Stephen King novella collections; Annie Proulx's The Shipping News; Harriet Jacobs' Incidents in the Life of a Slave Girl; David Epstein's Range, which was recommended by one of my besties at The Management Center; and a few too-risqué-for-work fantasy novels by Jacqueline Carey." 
–Recommended by Dannie S.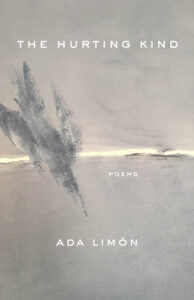 The Hurting Kind
by Ada Limón
"I am reading "The Hurting Kind" by Ada Limón, who is the poet laureate of the United States."
–Recommended by Ondine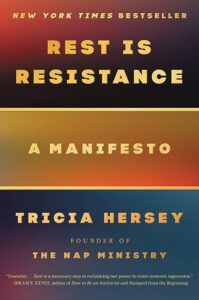 Rest Is Resistance: A Manifesto
by Tricia Hersey
"I am on a lifelong journey to unlearn capitalism and the way I've been taught to value ~productivity~ above all else. Rest Is Resistance rejects hustle and grind culture by advocating for 'naps, sleep, slowing down, and leisure in a capitalist, white supremacist, patriarchal world.' I am currently on the waiting list at my local library, and I can't wait to get into it!"
–Recommended by Becca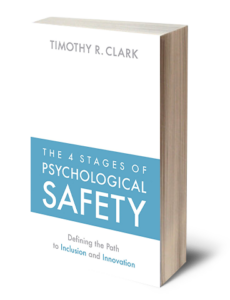 The Four Stages of Psychological Safety
by Timothy Clark
"I'm just starting to read this book, but it explores the concept of psychological safety in the workplace and offers strategies for creating a psychologically safe environment. Specific areas of focus are inclusion, learning, contributing, and constructive dissent."
–Recommended by Michelle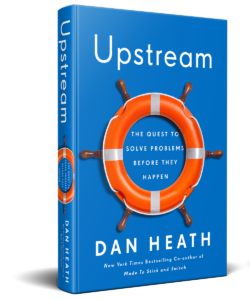 Upstream: The Quest to Solve Problems Before They Happen
by Dan Heath
"Drawing from hundreds of interviews with unconventional problem-solvers, Upstream delivers practical solutions for preventing problems rather than reacting to them."
–Recommended by Eric