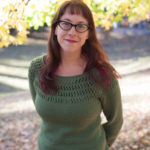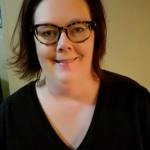 The global response to the COVID-19 pandemic has been monumental and communities large and small are making substantial changes to preserve the health and well-being of their members. In some areas of the country however, legislators have used this public health crisis as a catalyst to further restrict abortion access. According to a report by the Guttmacher Institute, as of April 23, 2020, nine states have proposed legislation which would close abortion clinics during the quarantine under the auspices that this time-sensitive care is a non-essential service. These restrictions, if upheld by the courts, present significant barriers including increased driving times, time off work, cost for childcare, and delays due to provider capacity for individuals living in Alabama, Arkansas, Kentucky, Iowa, Louisiana, Ohio, Oklahoma, Tennessee, and Texas. 
Provide continues to be a resource for organizations making real-time referrals for abortion care. The geographic focus of our referrals program is in the Southeast, which encompasses many of the states which have proposed bans.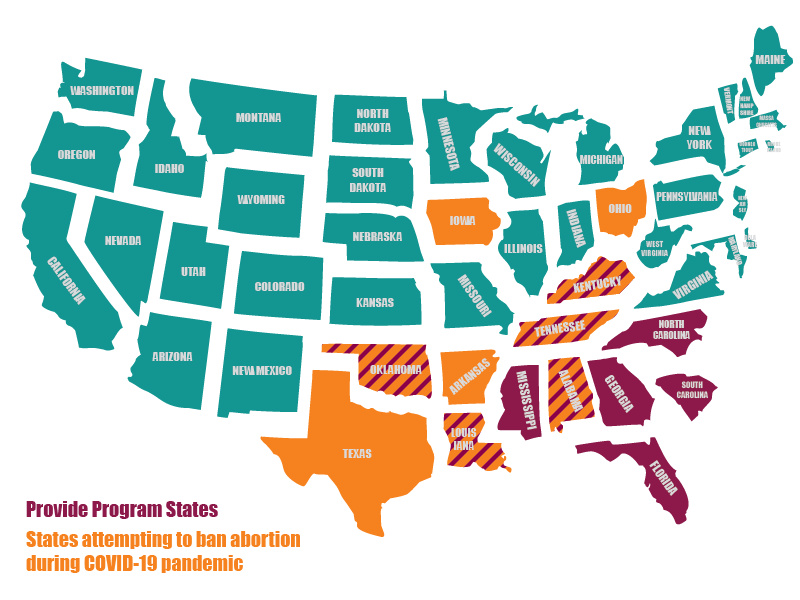 To meet the needs of our partners, Provide's state-based Program Implementation team is available for organizations who have questions about the status of abortion access in their region. 
In Oklahoma, one of the states where a ban was temporarily imposed, Trainer and Outreach Coordinator Kelli Lynch proactively supported the 30 organizations that were trained by Provide in 2019 by sharing a resource guide compiled by the Oklahoma Call for Reproductive Justice. This tool outlined the regional resources and neighboring abortion providers available for state residents. Kelli received positive responses from approximately a quarter of the organizations she reached out to, expressing thanks for up-to-date and thorough resources for their staff during difficult times.  
If your team has questions about abortion access in your state, practical resources, training, or additional tools to support abortion seekers, reach out to the Trainer and Outreach Coordinator in your area. You may also consult our Abortion Referrals Tool, for a searchable database of abortion clinics nationwide at www.providereferrals.org.   
---