In our Referrals Trainings, we've heard from many of you that you'd like more information on how to best support your LGBTQ+ patients and clients. We hope that the information and resources shared below will assist you in providing high quality, compassionate care for LGBTQ+ people in your communities.
---
A Survey of Southern LGBTQ+ Health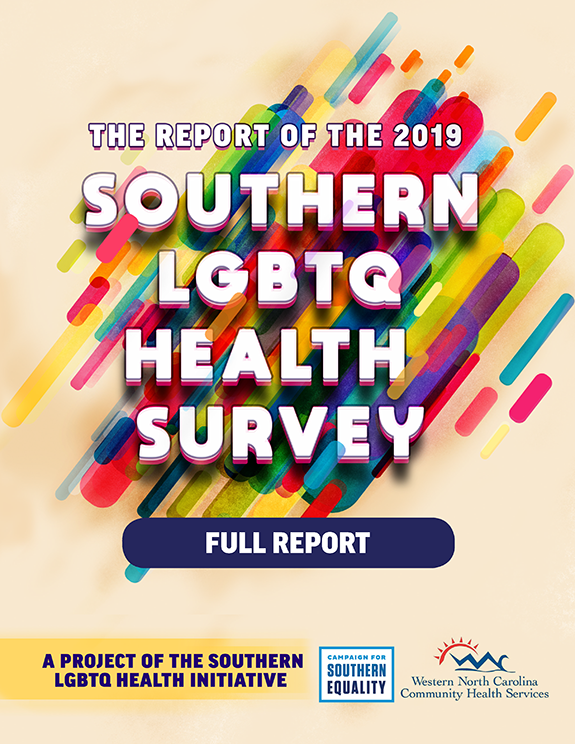 Last month, the Community Health Programs Director for the Campaign for Southern Equality (CSE) held a Q&A with Provide staff about the specifics of the Report of the 2019 Southern LGBTQ Health Survey. CSE is a natural partner in conversation and experimentation with Provide due to our mutual work addressing stigma at the intersection of reproductive/sexual/gender and health.
The survey report covers new data about LGBTQ+ Southerners' physical and mental health; overall quality of care; experiences with depression, anxiety, suicidal ideation, and self-harming behaviors; and experiences with HIV. This survey is one of the largest samples ever of LGBTQ+ Southerners talking specifically about their health, their bodies, and their lives. It tells the story of 5,617 people's individual experiences with health and health care. And taken together, the data tell a powerful shared story.
---
LGBTQ+ Training & Consulting

The Transgender Training Institute provides national training and consulting services that are informed/provided by transgender and non-binary people, for the benefit of transgender and non-binary communities. They work across the United States, providing services including: expert facilitation of transgender-related professional development trainings, training of trainers/facilitators (TOTs), ally skill building seminars, climate assessments, online course design, and more.
---
Additional Resources
---