"Every year, approximately 1.5 million high school students nationwide experience physical abuse from a dating partner. It is also known that 3 in 4 parents have never talked to their children about domestic violence. In light of these alarming facts, every year during the month of February, advocates join efforts to raise awareness about dating violence, highlight promising practices, and encourage communities to get involved."
(National Resource Center on Domestic Violence)
Teen Dating Violence Awareness Month brings attention to the fact that while domestic violence experienced by teens is similar to that of adults, teens are likely to experience a different set of barriers to services. These unique barriers range from concern about mandatory reporting requirements, fear of losing independence from their parents, or even getting in trouble themselves. In response to these distinct experiences of teens, The National Resource Center on Domestic Violence and VAWnet have developed an Online Special Collection: Preventing and Responding to Teen Dating Violence. This online tool includes six sections tailored for different audiences, including a section created specifically for healthcare professionals.
Due to their direct interaction with patients, healthcare providers can serve a critical role in identifying and addressing teen dating violence. The Healthcare Professionals section of the Online Special Collection consist of "documents that recommend routine assessment, promote skills for recognizing the effects of TDV, and provide suggestions on teen dating violence prevention and intervention."
Specific to our work at Provide is the inextricable link between teen domestic violence and unintended pregnancy. With high rates of practices like reproductive coercion and birth control sabotage seen in abusive relationships, it's not surprising that intimate partner violence is greatly linked to unintended pregnancies:
In a qualitative study of adolescent girls who experienced dating violence, one-quarter (26.4%) reported that their partners were trying to get them pregnant.
Adolescent girls who are currently involved in physically abusive relationships are 3.5 times more likely to become pregnant than non-abused girls.
Adolescent mothers who experienced physical partner abuse within three months after delivery were nearly twice as likely to have a repeat pregnancy within 24 months.
Addressing the unintended pregnancies of teens is a part of realizing our vision of a healthcare system that cares for the whole person, meets those needs with dignity and respect, and where workers have the tools and support to offer the best care to their clients. If you're interested in how you can do more as a healthcare provider to identify and address teen intimate partner violence, visit the links below.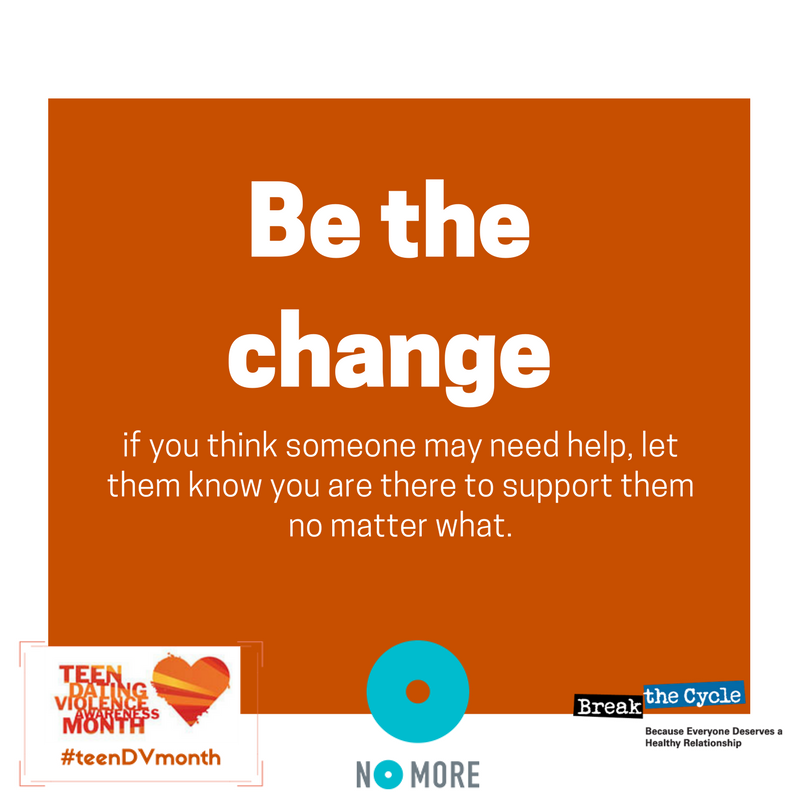 ---
Additional Resources:
Teen Dating Violence Month and Related Resources
Preventing and Responding to Teen Dating Violence
Reproductive Health and Partner Violence Guidelines: An Integrated Response to Intimate Partner Violence and Reproductive Coercion
Love Is Not Abuse (LINA) Resources and Materials
---
---