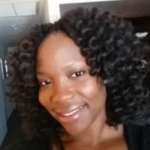 Tamika Holliday implements Provide's abortion referrals work within targeted systems in Louisiana, Mississippi, and Georgia. Before joining Provide, she worked for several years in Alabama for agencies focused on preventing sexual assault and supporting survivors of sexual assault and domestic violence.  She shares her reflections in observance of Sexual Assault Awareness Month. 
---
Tell us about your experience in the area of sexual assault.
When I was doing that work in Alabama — whether in prevention, or case management, or teaching life skills — I had to address the stigma of sexual assault.  There was a hesitation about addressing the realities of sexual assault.  I spent a lot of times presenting to organizations, community leaders, and churches about the prevalence of sexual assault, and it was difficult to get people to talk about it.  Alabama was one of the last states to criminalize marital rape, so there was a culture of shame that survivors had to overcome.  There was still some of the thinking that a husband couldn't rape his wife. So a lot of work was about reminding people that anyone can be a victim.  In many instances, survivors weren't allowed to see themselves as "victims" and were made to feel responsible for the violation they experienced.  Sexual assault was often an unspoken secret surrounded by a lot of stigma.  That work reinforced for me the importance of talking openly about sexual assault, and the importance of removing shame whenever possible to really support survivors.
Looking back, how could you have benefitted from Provide's Referrals training as a sexual assault advocate?
I definitely would have really benefitted from our Referrals training when I was advocating for survivors of sexual assault.  When you have a client or patient sitting in front of you after such a terrible experience — they are often feeling like they have no power.  Part of your role is to show them that they can make decisions, and reclaim their strength.  Our training gives providers the tools to give the people they serve all of their options when it comes to unintended pregnancy. The training teaches important skills for providers who may, among other things, need to address the reproductive health needs of their clients.
I remember leading a Referrals training at a sexual assault agency. A counselor told me that she once had a client who didn't realize she was a victim until she was sitting in the hospital.  She had believed all along that it was somehow her fault. But having someone name that for her — to tell her the truth — it changed things for her.  And that's the type of impact our Referrals training can have.  If a counselor has a survivor who is experiencing pregnancy, there is an opportunity to offer non-judgmental options counseling. The client can be empowered even in the most difficult circumstances, and reminded that she can make the choice that's best for her.
---
The Referrals training offers tools and skills to make sure that the advocate is a resource and not a barrier when a woman is considering all of her options.
---
The 2018 theme for Sexual Assault Awareness Month is "Embrace Your Voice." What does that mean to you as you reflect on the work supporting survivors of sexual assault?
As an advocate, you have to embrace your own voice before you can be most effective for your clients.  That means having clarity about your own beliefs and how that can impact the way you provide services.  It also means you need to have accurate and comprehensive information that you can share confidently.  Professional development is key in building that confidence, and trainings like ours build skills that can transform the way that care is offered.
---
By the time a counselor or nurse sees a survivor, that person has already had something taken away from them.  We have the chance to add something — to help them to regain their voice. We have the opportunity to reinforce that they can make the decisions that are best for them.
---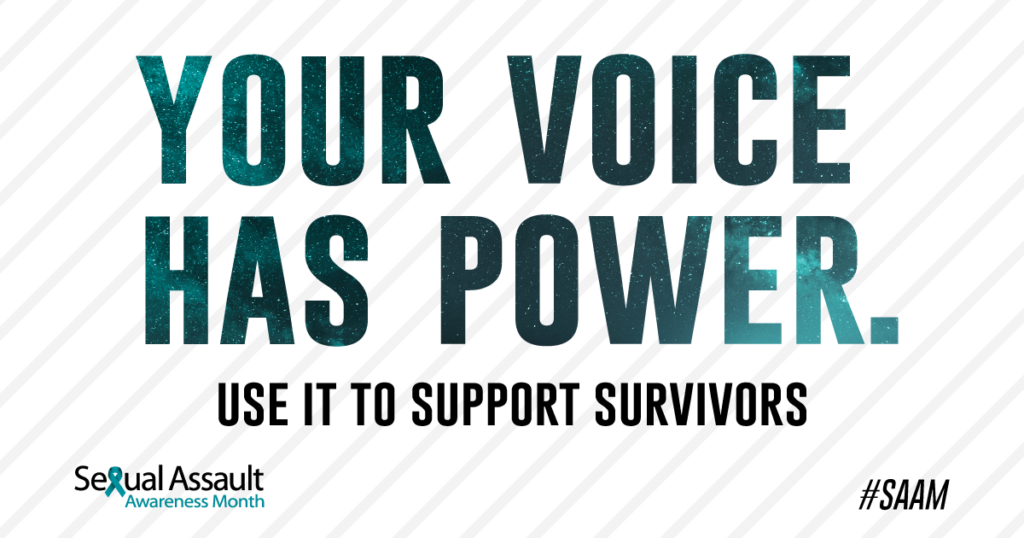 ---