Director of Program Development
The mission of social work is to enhance human well-being and help meet the basic needs of all people, with particular attention to those who are vulnerable, oppressed, and living in poverty. March is Social Work Month and a great opportunity to emphasize our role in removing barriers to reproductive and sexual healthcare for all.

According to the National Association of Social Workers (NASW), "every individual, within the context of their value system, must have access to family planning, abortion, and other reproductive health services" (NASW, 2015, p. 117). Additionally, the NASW Code of Ethics includes foundation practice values of social justice and dignity and worth of a person, both of which strongly support the rights of individuals to access education and services connected to sexual and reproductive health, as does the social work ethical principle of client self-determination .
Self-determination means that people can make their own decisions about sexuality and reproduction without government interference. It requires working toward safe, legal, and accessible reproductive health care services, including abortion services, for everyone.
Pregnant people should be free to decide for themselves, without duress and according to their personal beliefs and convictions, whether they want to become parents, when to have children, and to have the right to parent children in safe and healthy environments.
Because social workers are knowledgeable about family and community resources, we have many opportunities to support the communities we serve. We may be the first point of contact for people facing an unintended pregnancy. We should take pride in our professional responsibility to help clients obtain the information and care they need for effective family planning and safeguarding their reproductive health.
5 ways social workers can support clients seeking abortion
1. Share tools and resources
2. Work on local, state, national, and international levels
Establish, secure funding for, and safeguard family planning and reproductive health programs – including abortion providers – to ensure that these services remain safe, legal, and available to all who want them. Social workers can lead the way in destigmatizing abortion.
3. Know the facts about abortion
Abortion is an essential part of reproductive health care. Everyone should be able to get the health care they need without stigma, misinformation, unnecessary restrictions, or outside interference. Read our post that answers 17 common questions about abortion.
4. Use best practices for pregnancy options counseling
Abortion care is so stigmatized that both clients and providers are hesitant to bring up the topic. However, findings from our groundbreaking Client Experience Study confirm that offering to discuss all options (parenting, abortion, and adoption) is a best practice that ultimately benefits and creates a more positive experience for pregnant clients, including those who plan to continue their pregnancies.
5. Join our email list
Our mission is to partner with health care and social service providers and equip them with the information, tools, and resources they need to fight stigma and improve connections to care for people seeking abortion. Join our email list to learn how you can do your part to ensure equitable abortion access. You'll receive updates about trainings, resources and tools, and other news about our work.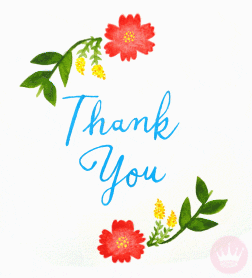 The time is always right for social work. As our country continues to grapple with the COVID-19 pandemic, systemic racism, economic inequality, climate change, and other crises, social workers are needed now more than ever to help communities deal with these entrenched problems that stress our society. We hope that social workers will take this year's theme to heart as we bring awareness to and celebrate their awesome, life-changing work.
---