How we talk about HIV matters. How we talk about unintended pregnancy matters. Listening to youth matters.
Young people in the United States often don't have access to comprehensive sex education and are disproportionately affected by both HIV and unintended pregnancy. Stigma, fear, shame, and lack of information all contribute to challenges in accessing the resources they need.
Addressing HIV and unintended pregnancy among young people requires that they:
have access to the information and tools they need to make healthy decisions,
know their HIV status,
reduce their risk for infection and unintended pregnancy, and
get treatment and stay in care if they have HIV.
Youth with HIV are the least likely of any age group to be aware of their infection and have a suppressed viral load. While 39 states and the District of Columbia mandate sex education and/or HIV education, few require program content to be medically accurate. In 2018, youth aged 13–24 made up 21% of the 37,832 new HIV diagnoses in the U.S. and dependent areas.
In 2011, the highest unintended pregnancy rate was among women aged 20–24. However, traditional estimates understate the risk of unintended pregnancy among adolescents because these estimates typically include all women, whether they are sexually active or not. When rates are recalculated to include only those who are sexually active, young women aged 15–19 have the highest unintended pregnancy rate of any age group.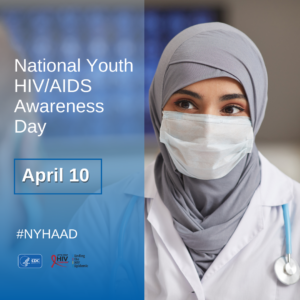 Youth activists are asking us to change the conversation to address these disparities. They're fighting for the right to bodily autonomy and freedom from oppression, the right to inclusive and honest education, and the right to prevention methods.
Provide stands with young people. We work to increase access to culturally affirming and accurate resources about sexual health and build partnerships that integrate systems of care. In doing so, we build support and connections to resources for abortion access and HIV prevention and treatment.
Young people are more than capable of making informed decisions about their health and wellness. Stigma, fear, and shame dissipate when we provide medically accurate information and resources, open the conversation to include all aspects of sexual health, and provide tools like PrEP, PEP, safer sex supplies, birth control, and abortion care. Health care and social service providers play an essential role in ending HIV stigma and helping youth stay healthy through HIV testing, prevention, and treatment. CDC's #HIVNexus has resources to help.
How we talk to youth about HIV and unintended pregnancy matters. Together, we can end the HIV epidemic.
The National Youth HIV & AIDS Awareness Day Collective is comprised of youth activists leading HIV prevention, treatment, and care campaigns in their communities. Their campaigns highlight the challenges faced by young people living with and impacted by HIV, offer insight on how they combat stigma and discrimination on local, state, and federal levels, and enhance the awareness among physicians, policymakers, and youth-serving organization staff, etc. about the existing disparities.
---