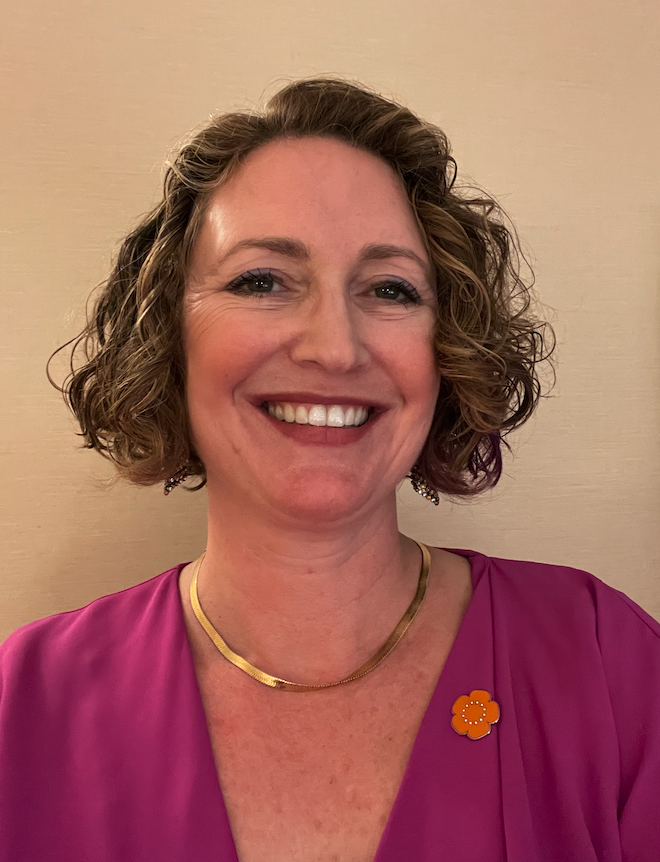 Traci Baird is a longtime donor, former board president (2006-2009), and champion for global reproductive health as President and CEO of Engender Health. In the early 1990s, Traci worked for an abortion clinic in North Carolina before going on to earn a master's in public health from UNC Chapel Hill. Then as a graduate student, she visited every abortion clinic in the state to assess the quality of care for her thesis. 
"At the time, there were 20 clinics for 100 counties, so you can imagine that wasn't enough," Traci reflects. "Patients were coming from across the region because at the time North Carolina allowed abortion to 20 weeks – but if someone was beyond 20 weeks, they'd have to go to New York or Atlanta. Access was and still is the hardest thing." 
Traci recalls that her time in direct abortion care became central to her interests, and yet she felt called to make an impact on a larger scale through policy work. She took a job at Ipas, where she worked for the next 22 years on global access to abortion and contraception.  
"I had been managing a program in Ghana working with midwives learning manual vacuum aspiration and post-abortion care. To me, there were some clear parallels between work happening around the world and the work of the Abortion Access Project (now Provide), especially in terms of training advanced practice clinicians," Traci said. 
Traci served on the AAP board from 2003-2009, then led the search for a new executive director in 2011. She helped transition the organization from a founder's board to an institutional board of directors and served as board president during a period of massive growth.  
"I've been a consistent donor to Provide over the years because it is an organization that's unafraid to meet the moment," Traci said. "Provide is purely committed to access, care, agency, and justice. The work has resonated with me from the earliest days, and I'm proud to be part of it." 
Traci's passion for Provide became contagious and led to generations of family support. 
"My mom is a retired clinical psychologist, and it was never lost on her that mental health professionals should be engaged in abortion access – but throughout her entire career, nobody ever approached her with anything like Provide's Referrals Training! I introduced her to Provide, and she's also now a long-time donor," Traci shared. 
As a leader in the global health space, Traci sees the importance of bringing a clear equity lens to sexual and reproductive health and rights.  
"We work hard to walk our talk about gender equity and social inclusion, both in our programmatic work and in how we behave as an organization. Part of this is ensuring that we are clear in our commitment to supporting abortion access so people can make decisions about their bodies, their health, and their lives." 
Under Traci's leadership since 2018, Engender Health is committed to supporting local organizations, including those led by women and young people, who are working to advance health and rights.  
"I care about impact and supporting the impact that local organizations have in their communities. Around the world, people are making a difference in their communities, including advocating for abortion rights, educating young people about reproductive and sexual health, and supporting those who survive gender-based violence. It's a privilege to support and learn from our partners. And personally, it's a privilege to support and learn from Provide."  
Are you interested in sharing your story with Provide's communications team? Reach out to us at [email protected]!