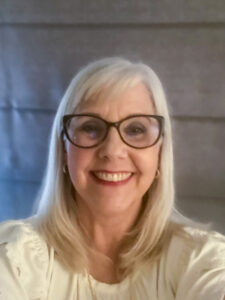 An interview with Tracey Crook (she/her)
Tracey Crook is a former postpartum nurse living and working in Delaware who attended Provide's Abortion Referrals Training earlier this year. We had the opportunity to talk with Tracey about her work and passion for reproductive justice.
Tell us a little bit about your background.
I had an unintended pregnancy at age 18. I had gone to Planned Parenthood to start birth control, I had my exam, and they told me to come back at a later date to get my prescription for birth control pills. I don't know why they didn't give it to me right then. This sounds like something made up, but eight tornadoes came through our town during that time, and I couldn't get back to Planned Parenthood due to the devastation to our town. Back then (1980), I thought I had to get married because I was pregnant. I was very disappointed because I wanted to go to college all my life. We had the support of our families—which a lot of people don't—to have the baby, and then we moved to Albuquerque, where my parents lived, so my husband could go to college. I knew I needed to divorce him and get away because it was an abusive situation. Since my mom and sister were flight attendants, and my dad was a pilot, I went into the airlines to make a living to care for my daughter and get away from a man I did not love. I worked for TWA for 13 years as a flight attendant.
I started nursing school while I was flying, which was challenging. I was a single mother and worked two other part-time jobs, but I made it work. Thankfully, I had a lot of support from family and many dear friends. I got my nursing degree, got remarried, and was working as a postpartum nurse, which I loved. But when I had my second daughter, I used up all my FMLA because I had a high-risk pregnancy. I lost my position, which is another example of the lack of laws that protect pregnant people. I went back to work on an oncology and gynecology floor. After 10 years, my family moved to Delaware, and I finally got back to working postpartum at a Catholic hospital. I remember one case where a woman needed an abortion because she wasn't doing well and the baby had fetal demise, but there was still a heartbeat. The doctor was going to bring her in to give her an abortion, until a nurse reminded her that she couldn't do that because it was a Catholic hospital. We had to transfer the patient to the only other hospital in the area, which I'm sure cause extra stress to that woman.
What are you seeing on the ground in Delaware in this post-Roe environment?
In 2017, we worked really hard and got it in our Constitution that pregnant people have the right to abortion. We saw the end of Roe coming after Trump was elected. Our progressive legislature has since passed other laws to protect and expand providers. But we were one of the only states that didn't have an abortion fund, so a year ago, some awesome women got together to create the First State Abortion Fund.
What role do you play in ensuring equitable abortion access?
I've always been passionate about reproductive justice, even before I got pregnant the first time. Luckily, even though my mom was Republican, she was very much pro-choice, and ironically, before Roe v. Wade happened. My mother had more rights in 1960 than we do now.
When I lived in St. Louis in the 90s, I volunteered for Planned Parenthood as an escort and for NARAL lobbying at the state capital. Now I volunteer for Moms Demand Action for gun safety and against police brutality. I volunteer for a week each month for the First State Abortion Fund, processing intake calls to connect pregnant people to funding for reproductive healthcare. I've also been really ensconced with the YWCA and learning about anti-racism. White, straight, Christian people have a lot of work to do.
As an advocate, I inform and teach. I can't do floor nursing anymore, but Delaware has a wonderful program that allows you to get a bachelor's or master's degree for free once you reach the age of 60. I'm focusing on Africana Studies and Women and Gender Studies, which is awesome. I took a great class called Motherhood and Contentious Reproduction, which solidified my feelings for why we need reproductive justice, both in choosing to have a child and choosing not to have a child, as this is the most important decision a person will ever make.
---